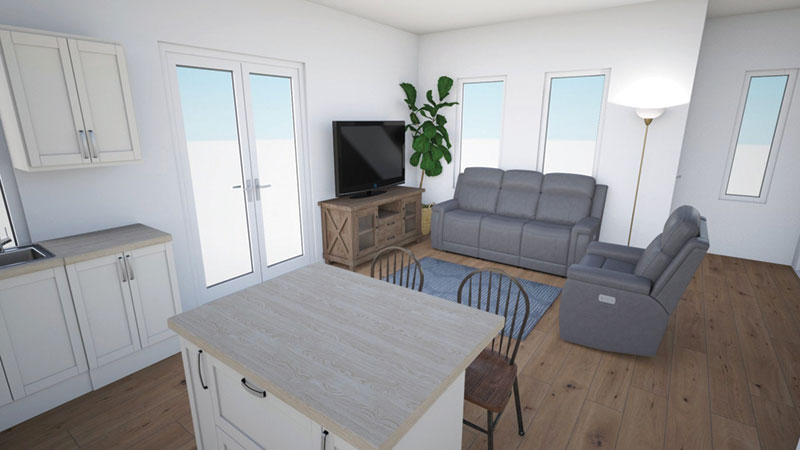 Building a sustainable community is about more than hiring the right staff, arranging social activities, and providing exceptional day-to-day services. It's also about ensuring that the homes and facilities we're building are environmentally-sound, non-toxic, and that they take advantage of the latest smart technology.
Each home is built with smart appliances that make it easy to control lights, temperature, locks, and garage doors from a simple smartphone app interface. The result? Comfort at your fingertips.
Chaplain Laura has helped nearly half of the residents at Harbor Inn learn how to use the smart technology that's built right into their homes. "For some of them, it's a bit intimidating at the start, especially if they aren't used to using the latest technology," she explains. "Even if they're not ready to set it up when they move in, I check in with them regularly to offer training, help them learn more about its benefits, and provide hands-on assistance with setup, downloading the app, and walking through its functionality. And once they see how easy it is to use, they're hooked!"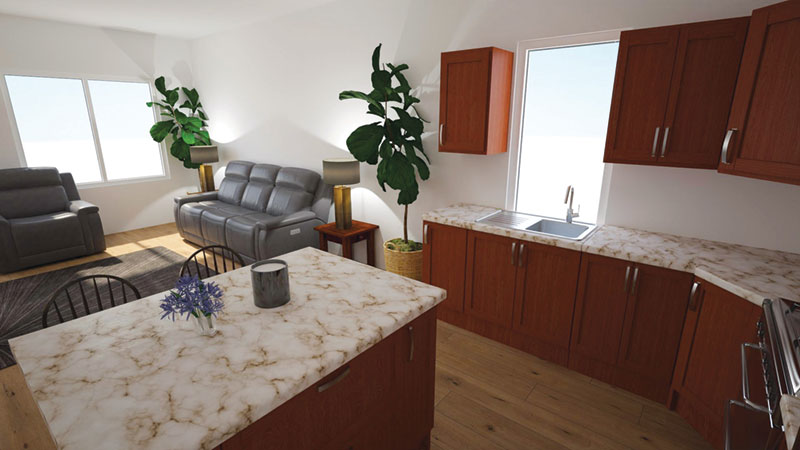 It's not just about convenience, either. For many residents—and their families—these smart devices can help light up their home prior to arrival. "If they leave to run a few errands early in the day, then have something else come up and don't return home again until the evening, they're able to turn on lights through the app before they get home," Chaplain Laura notes.
"We've had some residents have unexpected situations arise, like going to the hospital and staying overnight, and they—or their family—can make sure that their lights are off, their thermostat is set, and their doors are locked, right through the app. So it is convenient for everyone involved."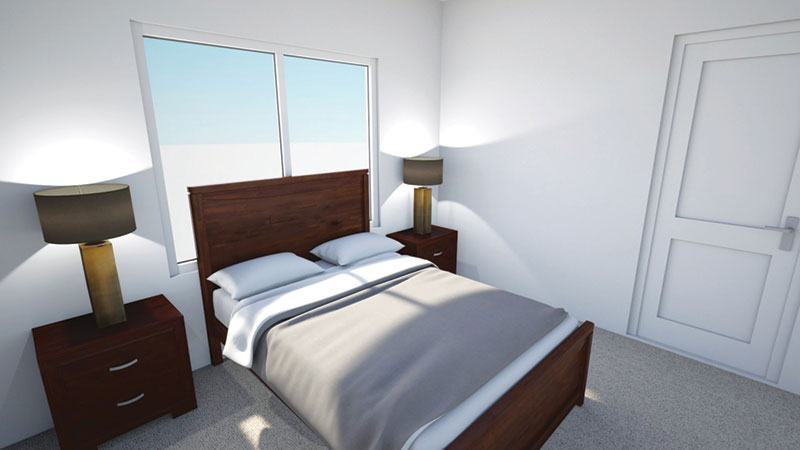 That extends to the materials used to build the homes and facilities, too. Our pursuit of LEED certification for our buildings is in recognition of our choice in materials:
Sourcing from sustainable—and local, where possible—suppliers
selecting rapidly renewing materials
ensuring we limit waste during and after the construction process
and allowing only non-toxic and biodegradable products in our designs.
Integrating our communities into our beautiful natural environment goes a long way to building a sustainable and healthy environment. Where possible, we accent Michigan's stunning natural beauty, bringing it into our homes and facilities across the state.
"We live in one of the most beautiful regions in the world," Director of Development Kevin Petru shares. "We not only want to build off of that natural beauty, we want to care for it. Our goal is to build vibrant, long-term communities for all of our residents, and building green means that they're free to enjoy themselves without worry that they're being exposed to toxic materials—for them or their families."